Ellary Porterfield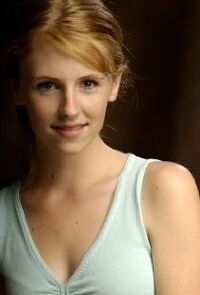 Role   -   Actress
Character   -   Ki Swan
Date of birth   -   June 5, 1989

Ellary Porterfield is an actress who portrays Ki Swan in Video Game High School.
Personal Life
Edit
Ellary was born June 5, 1989 in Bend, Oregon to Traci and Walt Porterfield. Both she and her brother Harlan attended High School in Bend and graduated from Duke University in 2011 with a major in International Studies. She splits her time between Bend and Los Angeles, California.
She has filmed three TV pilots for both NBC and CBS but her most notable role was in the 2005 film The Prize Winner of Defiance, Ohio.
She is 5' 6" (1.68m)
She has been a vegetarian since birth
Was discovered by her manager after doing an impression of her seventh-grade teacher
External Links
Edit
Youtube Channel: http://www.youtube.com/user/elle4hume
Ad blocker interference detected!
Wikia is a free-to-use site that makes money from advertising. We have a modified experience for viewers using ad blockers

Wikia is not accessible if you've made further modifications. Remove the custom ad blocker rule(s) and the page will load as expected.