Harley Morenstein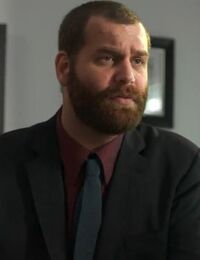 Role   -   Actor, cooking show host
Character   -   Ernie Calhoun
Date of birth   -   1987 (exact date unknown)

Harley Morenstein is a Youtuber who portrays Ernie Calhoun, the Dean of VGHS, in Video Game High School from Montreal, Quebec, Canada.
He gained fame on Youtube with his weekly extreme-cooking show, Epic Meal Time. He is also the inventor of the Plate Topper product.
Ad blocker interference detected!
Wikia is a free-to-use site that makes money from advertising. We have a modified experience for viewers using ad blockers

Wikia is not accessible if you've made further modifications. Remove the custom ad blocker rule(s) and the page will load as expected.