Jimmy Wong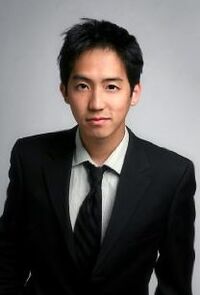 Role   -   Actor
Character   -   Ted Wong
Date of birth   -   March 28, 1987

Jimmy Wong is an actor who portrays Ted Wong in Video Game High School. In real life, he is the younger brother of Freddie Wong, one of the show's creators and directors, who happens to portray Ted Wong's father in the series.
He maintains the YouTube channels "jimmy" "Jimmy2" and "feastoffiction"
Ad blocker interference detected!
Wikia is a free-to-use site that makes money from advertising. We have a modified experience for viewers using ad blockers

Wikia is not accessible if you've made further modifications. Remove the custom ad blocker rule(s) and the page will load as expected.