Justine Ezarik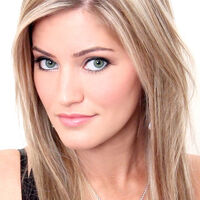 Role   -   Actress
Character   -   Bella
Date of birth   -   March, 20, 1984

Justine Ezarik is a Youtuber who portrays Bella, a co-host of In Real Life, in Video Game High School. On Youtube, she is known as iJustine with over 1,500,000 subscribers, being one of the most subscribed females, and is widely known for her comedy and vlog videos.
Ad blocker interference detected!
Wikia is a free-to-use site that makes money from advertising. We have a modified experience for viewers using ad blockers

Wikia is not accessible if you've made further modifications. Remove the custom ad blocker rule(s) and the page will load as expected.