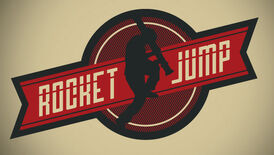 Rocket Jump is the production company run by Freddie Wong, Brandon Laatsch, and Matthew Arnold, that produces Video Game High School. The company's website consists of 4 main channels, Freddiew, Corridor Digital, LAN Party and VGHS. The site also produces small series featuring Brian Firenzi and Jimmy Wong. The website was launched in March of 2012 to premier the first season of VGHS.
Ad blocker interference detected!
Wikia is a free-to-use site that makes money from advertising. We have a modified experience for viewers using ad blockers

Wikia is not accessible if you've made further modifications. Remove the custom ad blocker rule(s) and the page will load as expected.