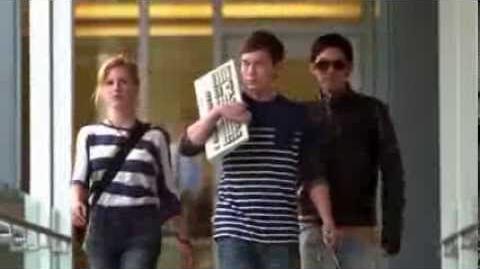 The Theme Song is written by Panther, lead singer of The Protomen.
Do you wanna hear about how the real world's the place for me?
Things looking out there won't look better on the T.V. screen,
Is there a better way?
I don't care what you say,
I just want to play!
We All Just Want To Play!!!
Things will be alright,  
Soon as I get back to school!
Ad blocker interference detected!
Wikia is a free-to-use site that makes money from advertising. We have a modified experience for viewers using ad blockers

Wikia is not accessible if you've made further modifications. Remove the custom ad blocker rule(s) and the page will load as expected.